I am a little late to the blog game. The first couple of weeks were kind of slow so I didn't feel the need to post about them but I will still review! I have learned so much the past couple months and I have absolutely loved this program. Thank you RRFC for helping make my dreams a reality.. and maybe even into a film.
Week 1
The first week was mostly just introducing ourselves to each other and talking about what we are going to do over the next few months. My Mentor, Buck Khaler, showed us what Adobe CC can do and how to use it. We went through the stages of production including developing, pre, production, and post. Also, we learned the typical editing workflow and requirements.
Week 2
Again, we didn't do too much. I learned what frame rate and timecode are and how it works. I did transcribe an interview for my first time as well.
We lost week 3 to the snow!
Week 4
It starts getting interesting! We learned how to set up a scene and shot progression. My fellow RRFC student brought in a scene from a movie that we storyboarded. We spent the rest of the day reenacting the scene and I was the director! I learned just how much multitasking directing requires. We then edited the shot orders into a scene.
I believe it was after the fourth week Buck ask if one of us could be his sound person for a public speaking and I volunteered. Pictures of that day are posted below.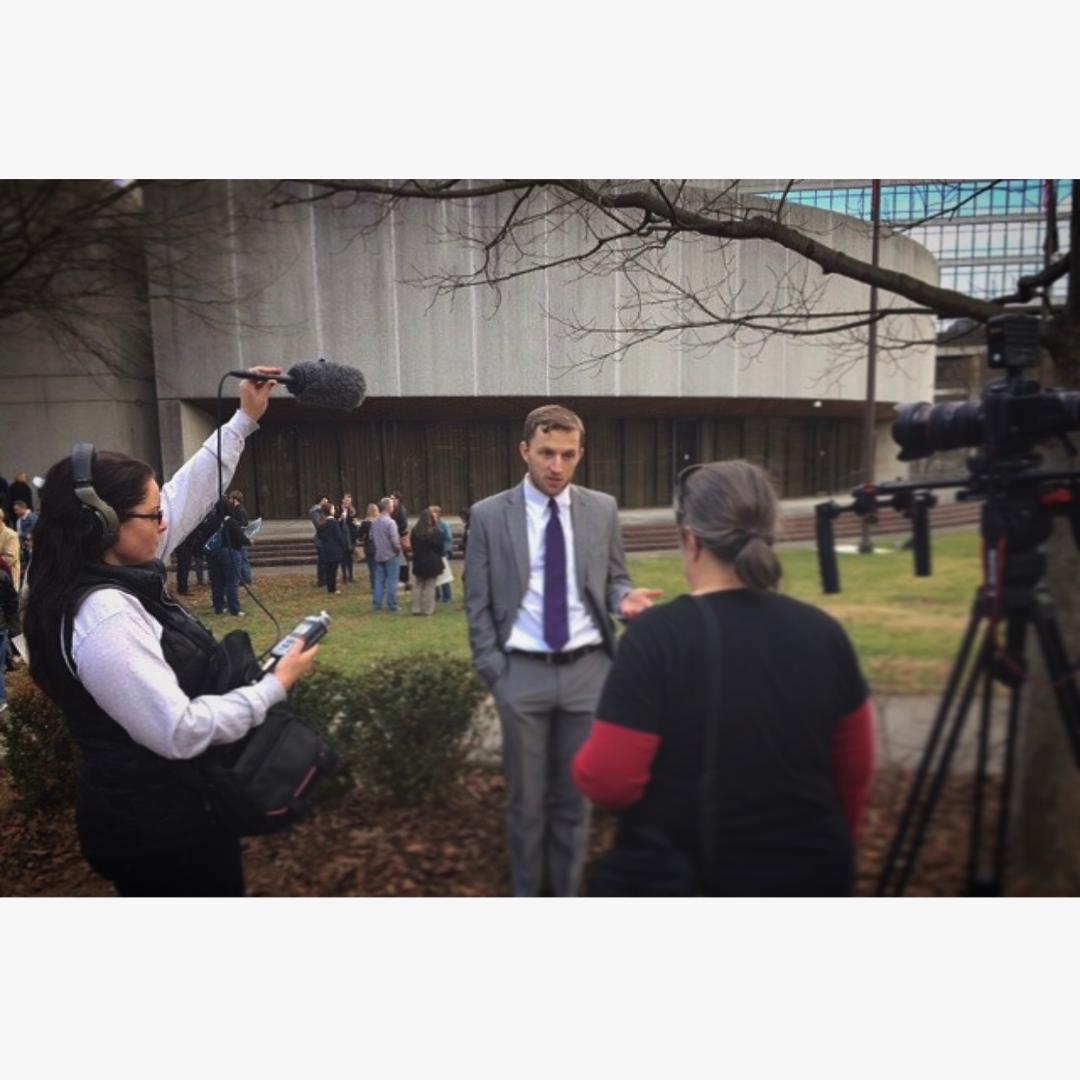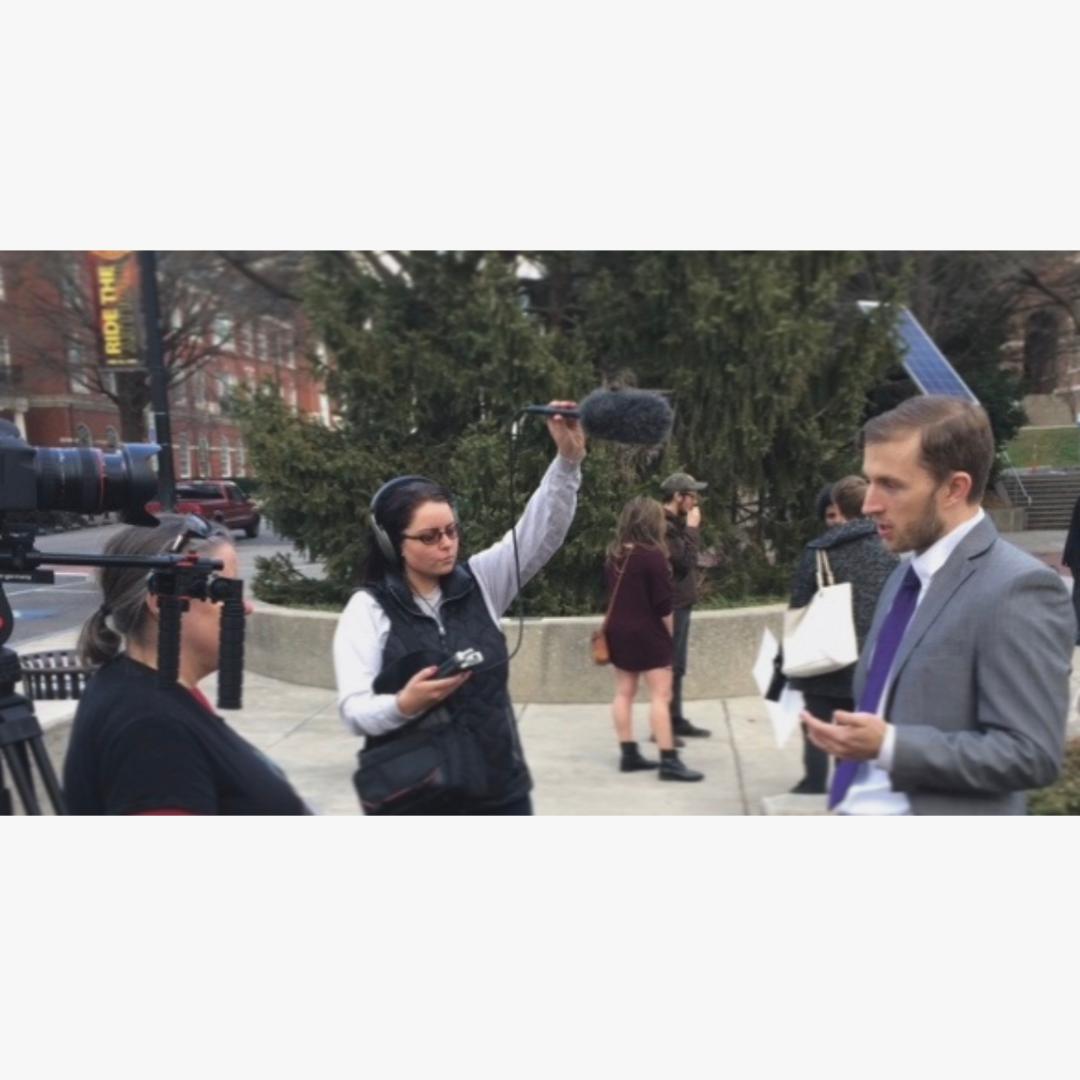 Week 5
We learned all about lighting. We set up lights ourselves in the studio. We learned how it should hit a persons cheekbone a leave a small shadow behind and to always find the focal light in the eyes. We then had a little time to go over the camera. The eyes should almost always be in the third. Buck discussed how important leading lines are and the triangle between people. I learned to never cut off at the joints and leave headroom and lead room in front of the characters face.
Week 6
Buck started the day talking about lenses and their properties including focal length, F. stops, T. stops, and Neutral density filters. We went over the exposure triangle, F. stop, ISO, and shutter speed, and what the levels should be for each depending on the lighting. I learned the technical terms of camera movement. Buck's studio needs an ad and we are in the process of helping him make it so we started playing around with the camera and angles to see what kind of shots we were going to take for the ad and ended up making a fake ad that was pretty humorous.
This past week we reviewed over lenses and then began to shoot the ad. I enjoyed every minute of it! Pictures from that day are posted below!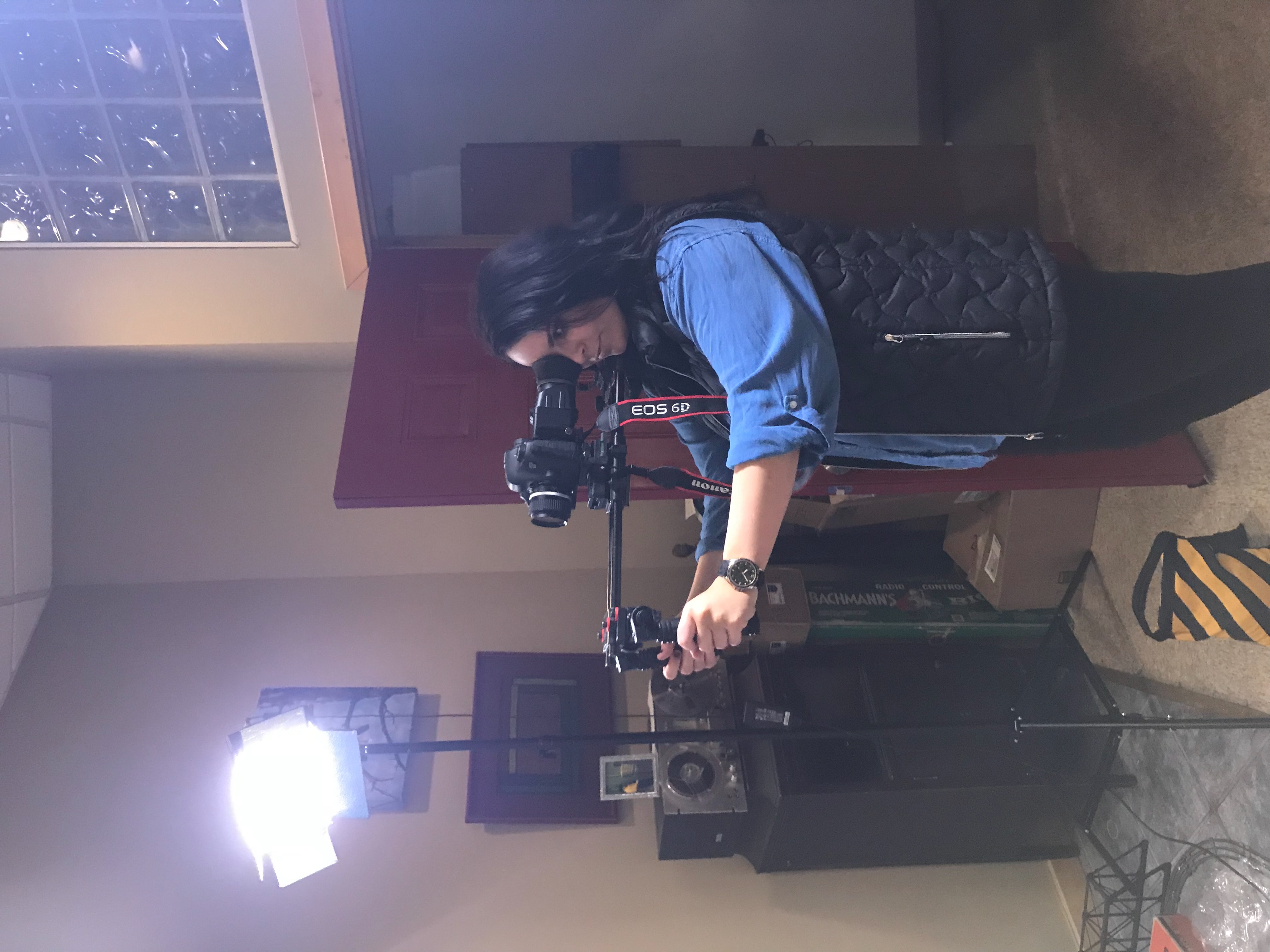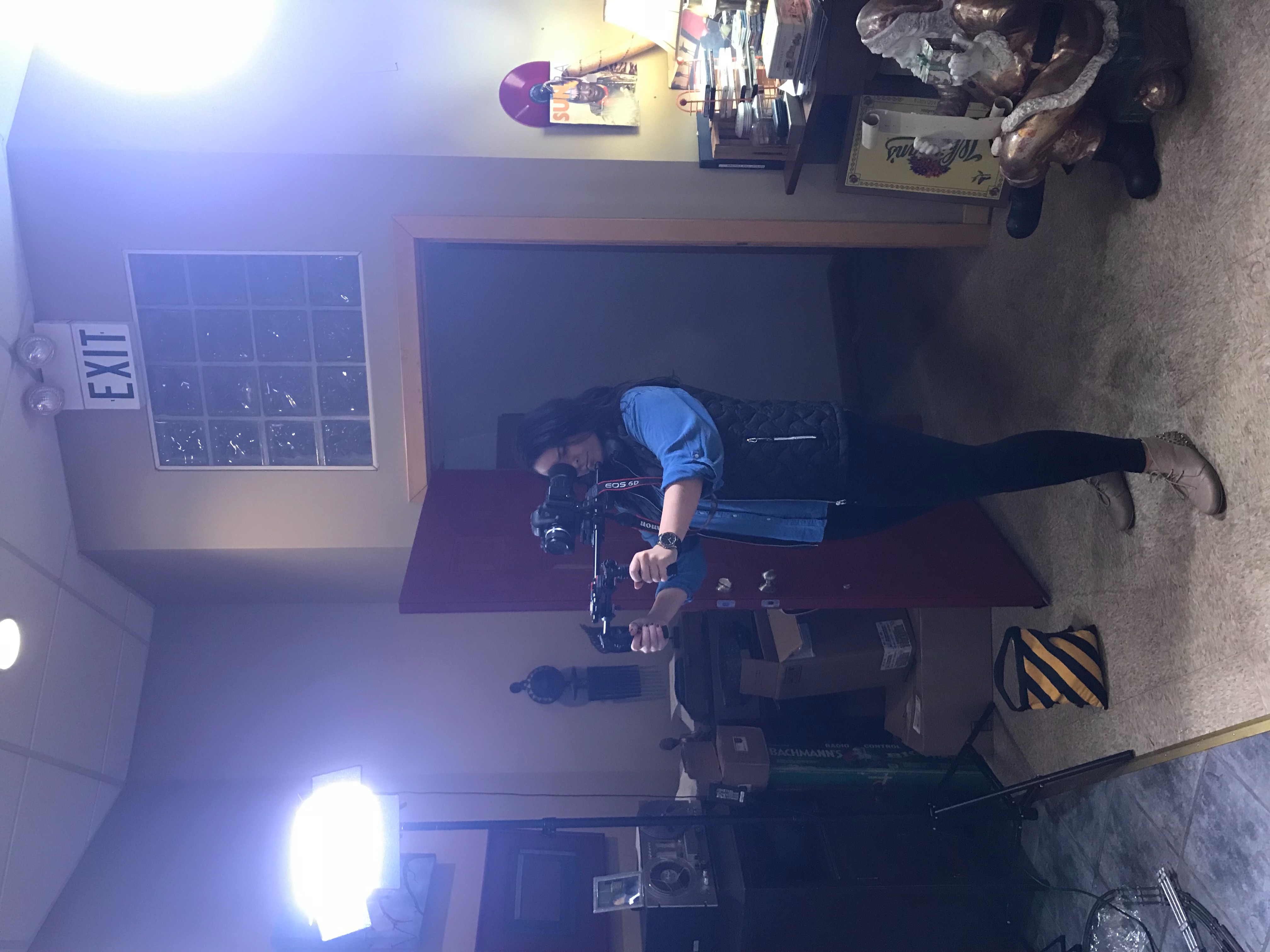 I will keep up with blogging as much as possible from now on and hopefully get better at this with some time!